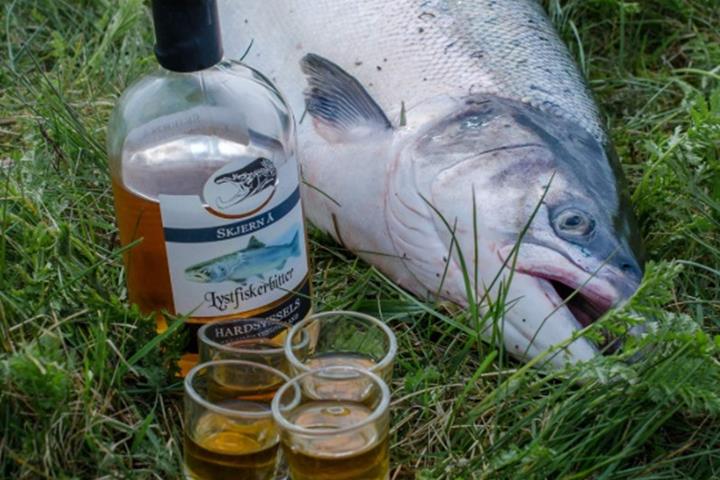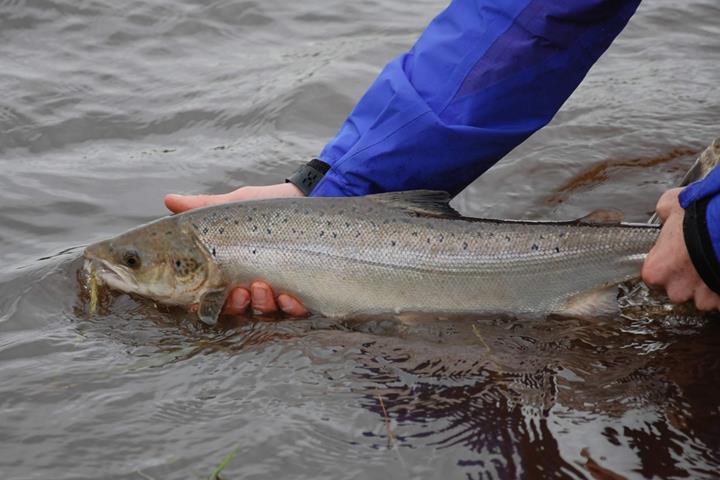 Riverfisher stay
SALMON FISHING – WITH OVERNIGHT STAY AT HOTEL SKJERN
Get ready to enjoy a cosy stay in Western Jutland. Check into Hotel Skjern overlooking the town square. Experience the natural beauty of Skjern Enge national park, Ringkøbing Fjord, and the North Sea. Develop a taste for the local raw ingredients on our menus, and take a fishing trip to Skjern River where you can catch the famous Skjern River Salmon.
We offer to store your catch until you leave the hotel. We also offer fishing-friendly lunch packages with 2 sandwiches, fruit and a spring water for a rate of 125 DKK.
Choose freely between our stays to suit your specific needs.
FISHING INFO
Skjern River is open for fishing every day of the week in the period from 16 April - 15 October. Fishing license and salmon quota are required.
Laksens Hus - The Salmon House is open from 10: 00-13: 30. Here you can buy fishing licenses, salmon certificates. See more at Riverfisher.dk
The smaller rivers Kirkeåen and Ganer Å are also attractive fishing grounds for, among other things, brook trout.
A Put-And-Take is located at Stauning with more than 10,000m2 of fishing water. Here you catch trout species, such as reindeer trout, golden trout, tiger trout and many more.
Fishing equipment & fishing guide can be rented in Laksens Hus - The Salmon House. Contact them for more information
Fishing equipment can be purchased at Korsholm in Skjern or at FiskNu in Tarm
WELCOME TO SKJERN RIVER
WORLD-CLASS ANGLING FOR SALMON AND SEA TROUT
With its 90 kilometers, the River Skjern is not the longest river in Denmark but it has the highest discharge as it drains a very large area.
More than 11 % of Jutland is drained by the main river and its many tributaries. The river has its source at a locality called Tinnet in the same area where the country's longest river, the River Gudenå (160 kilometers), has its source. The range of flows in the River Skjern is considerable, from an average of 15 cubic meters per second in summer to 22 cubic meters per second during the winter months. Each river has its own variety or race of salmon and the River Skjern salmon is one of the few original lowland salmon races to have survived since the last ice age more than 10,000 years ago. The river is a typical Danish lowland river and rises at 223 feet (68 m). This isn't much compared to Norwegian or Scottish rivers but it is perfectly suited to its native stock of wild salmon. The River Skjern is renowned for the size of its salmon. Some specimens exceed the 25 kilos (55lb) mark. The average size in 2017 was 6 kilos (13lbs) which is higher than in most European salmon rivers. Catching one of the huge salmon in this river is at the top of many anglers' wish lists, it is the ultimate challenge.
Laksens Hus - The Salmon House
Visit the Salmon House, whose employees are experienced salmon fishermen themselves. They will be happy to provide good advice and guidance on gear, fishing grounds, fishing licenses and accommodation.
The Salmon House is happy to help you get started with fishing in Skjern River. There is a throwing pool just outside the door where it is possible to try demo rods from various gear companies. They are all set up with gear that is perfect for the fishing in Skjern River.
Salmon's House is manned by anglers with great passion and knowledge of fishing in the river. They like to talk about the latest catches and give you advice and inspiration for your own fishing.
Contact
Kenny Frost - Laksens Hus
KF@vildlaks.dk
+45 26 27 52 93
Laksens Hus
Ånumvej 161b
6900 Skjern - DK