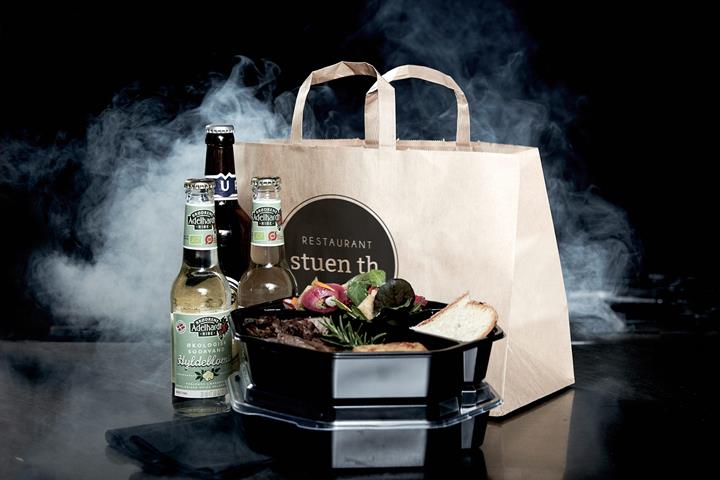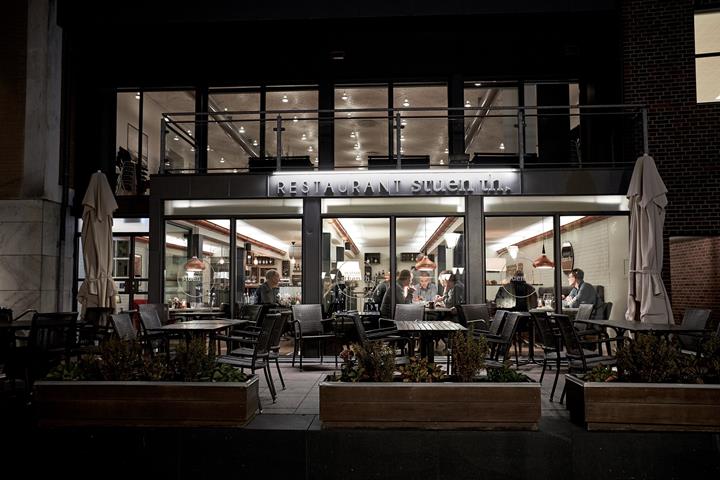 Take Away
We do the cooking for you
Pop in to our restaurant and enjoy our delicious take-out service. All our dishes from the menu can be ordered as take-out and we also offer regular deals on seasonal dishes. Our take-out service meets the same exacting standards as the rest of our in-house catering– and sometimes we even name dishes after local people, events or products. Take a look at the menu below – it's sure to get your juices flowing...
Order by phone +45 97 35 13 11
TAKE AWAY OFFERS
Local tapas - 7 pcs 149,- / 10 pcs 189, -
Local specialities from heath to sea - homemade bread and organic butter
Shooting Star / 149,-
Fried and steamed plaice filet, toast, prawns, smoked salmon and green asparagus
Fried beef tatare / 149,- (from 11:00-16:00)
Egg yolk, onion, horseradish, beetroot, capers and pickles
Homemade Burger / 149,-
Roasted veal, crispy bacon, onion rings, friesand aioli
Pasta dish / 119,-
Homemade fresh pasta, chicken, seasonal vegetables, mild sauce and bread
Vegetarian pasta dish / 99,-
Homemade fresh pasta, seasonal vegetables, mild sauce and bread

Caesar salad / 119,-
Crispy chicken, croutons, bacon, eggs, cheese and dressing
EXTRAS
Snackbox / 89,-
5 different kinds with dip
Potato fries/ 45,-
Homemade aoli 
Brdr. Adelhardt organoc soda / 20,-
Elderflower, Lemon or Cola
A bottle of wine / 119,-
Pablo Claro Chardonnay or 
Diamond Lake Zinfandel
Tip! Give your fries about 10 min. in a preheated oven at 200 degrees, take them out when they start to fry on the surface - and voila, crispy fries!
KIDS MENU
Childrens burger / 75,-
Ground steak, salad, ketchup and fries
Crispy chicken / 75,-
Fries and salad
Flunder filet from Ringkøbing Fjord / 75,-
Fries, vegetables

Pasta bolognese / 75,-
Fresh homemade pasta