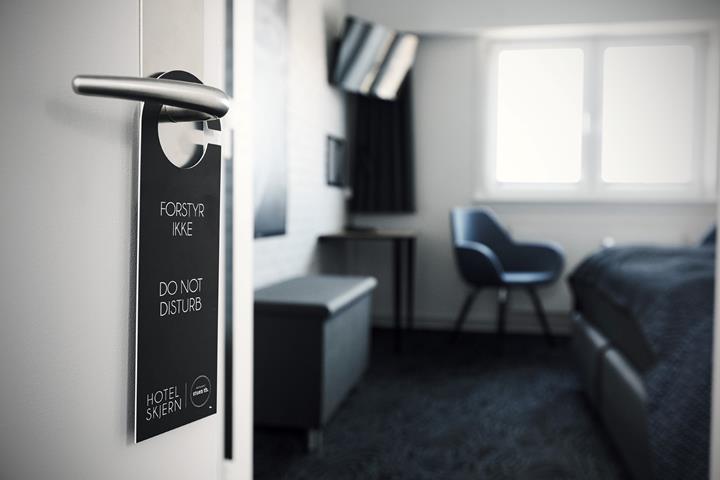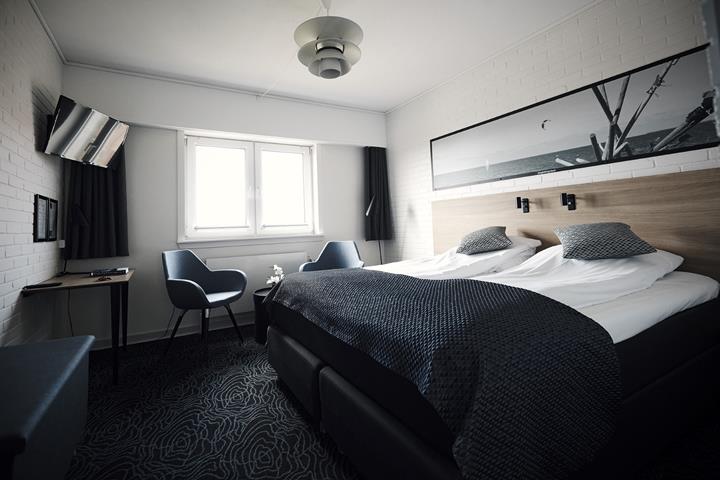 Rooms & stays
Deafening silence...
You may well be surprised by the silence of the rooms at Hotel Skjern. No effort or expense has been spared to ensure our guests a truly luxurious experience as they turn in for the night, ready to process the day's many experiences. We recently renovated the hotel's 21 bedrooms, rendering them inviting, modern and comfortable. In the choice of beds and fittings, we have focused on quality throughout to ensure a wonderful night's sleep for all our guests. The rooms can be used as single or double bedrooms.
Online booking
Facilities
Continental beds
Private shower/wc
Flatscreen tv
Hairdryer
Coffee and tea 
Free WiFi
Parking
The hotel has 29 parking spaces. Free parcking tickets are available at the reception.