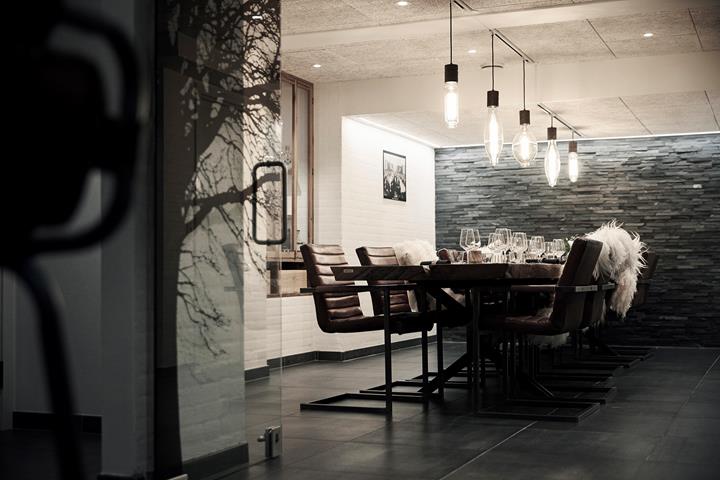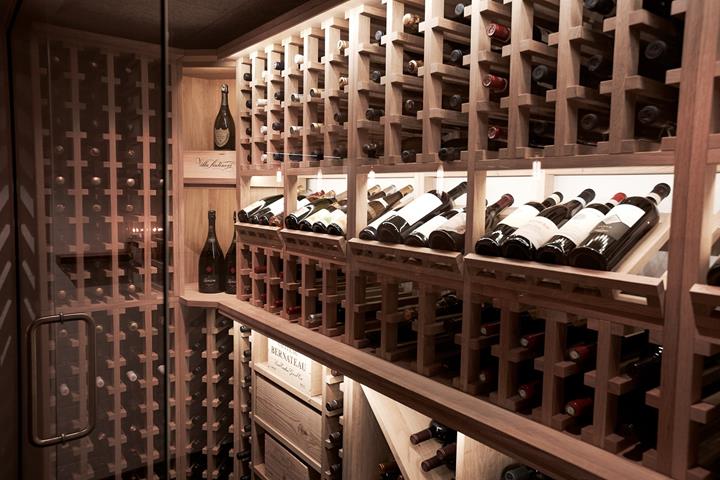 Wine cellar
Wine cellar with Chef's Table
Expect only the best when you enter into our newly refurbished wine cellar. We have created an exclusive watering hole for hedonists who appreciate great food, exquisite wines from around the world – and the world-famous Stauning Whisky. The wine cellar can be easily adapted to cater for small events, such as board meetings, Christmas parties or men's night. Relax in a luxurious Chef's Table room with glass walls that can be opened so they face onto a wine cellar and whisky room. Sit back in the comfortable leather armchairs, as our head chef and waiter work their magic at the five-metre-long oak table. Enjoy the delicious drops of elixir from our wine cellar and taste the chef's special favourites created using local raw ingredients. Round everything off with a glass of Stauning Whisky, which we, exclusively, have been allowed to tap from our very own barrel in the basement. Bring on the good times.
Chef´s Table
At the Chef's Table you will be invited into the gastromiens unique world. Here you get the exclusive Chef's Table seats 16 people in our wine cellar under Restaurant stuen th. for yourself and your guests. The menu consists of several servings, wine menu and coffee / tea & sweet
Half throttle
Here you get a delicious menu with a focus on the seasonal produce and a matching wine menu.
Aperitif
15 servings of the seasonal produce
Coffee/tea
Price per person / 1095,-
Available from Monday to Thursday
Full throttle
Full throttle on the menu and with extra focus on the local produce. There waits a few surprises along the way and good wines.
Aperitif
15 servings of the seasonal produce
Wine menu
Coffee/tea & petit fours
Avec
Price per person / 1695,-
The whole shebang
Top of the pops all the way through with the best house can offer. An exclusive evening in the basement with the whole shebang!

Aperitif
15 servings of the seasonal produce
Premium wine menu
Coffee/tea & petit fours
Stauning Whisky
Price per person / 2495,-
It is only possible to book the table for min. 8 people.
Chef's Table must start no later than 19:00
Contact us for guidance on allergens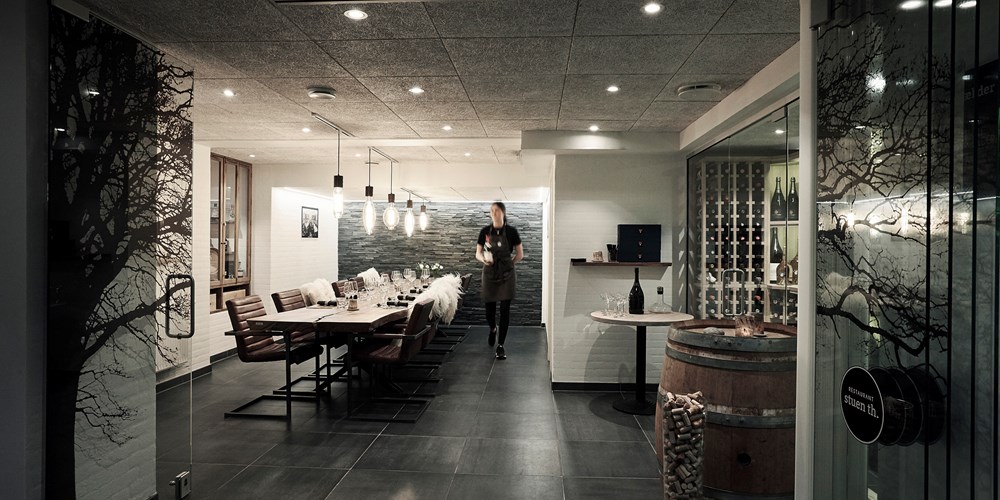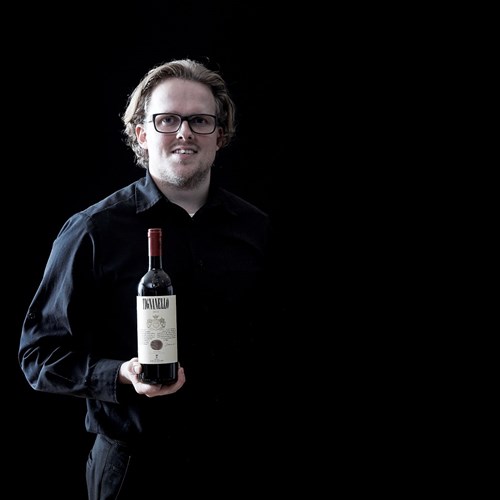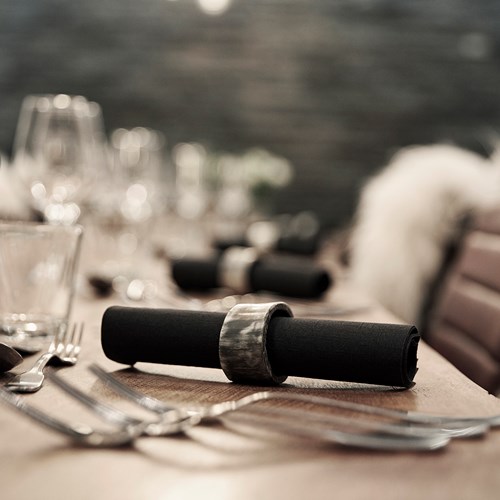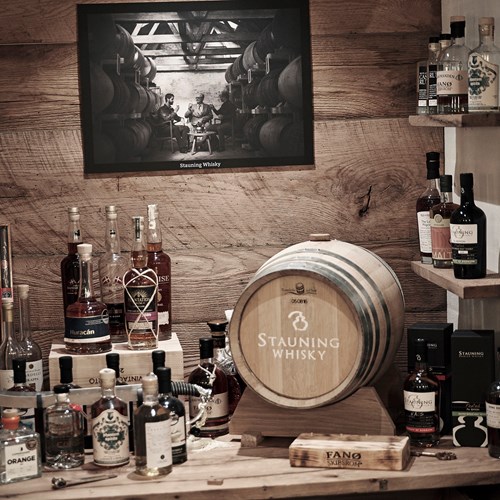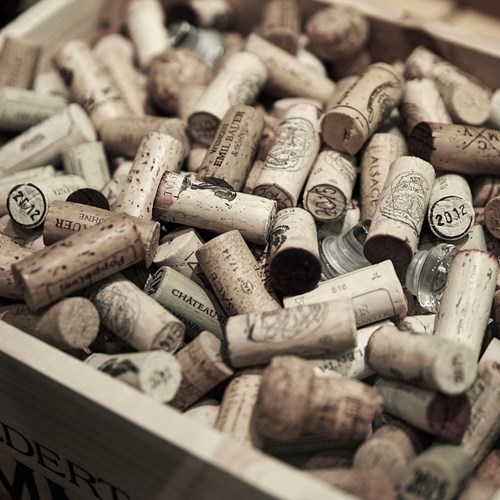 The love of food and wine