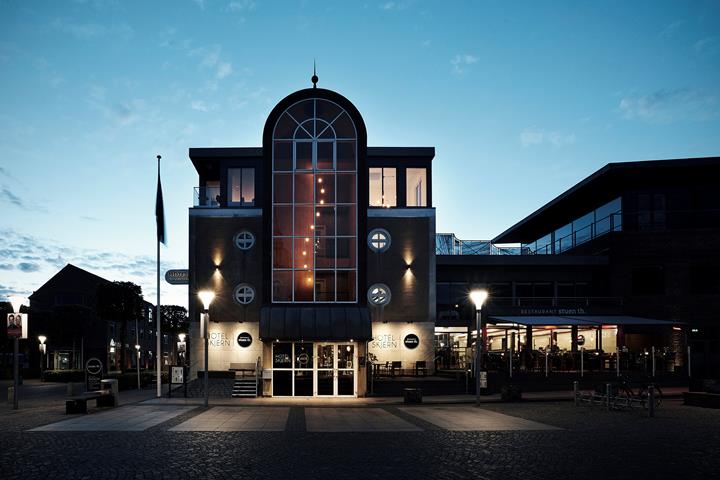 The Hotel
About us
Welcome to Western Jutland. Look forward to visiting our hotel, where we will do everything humanly possible to give you a memorable experience. We operate a small, friendly hotel with its own restaurant, café, cocktail bar and function rooms – with a focus on personal service, wonderful culinary experiences, reasonable prices and a 'down-to-earth' approach. We work closely with several local producers who supply us with everything from organic lamb and home-grown root vegetables to drops of Stauning Whisky destined for our mousse. 
 Kristina Bundesen and Christian Rasmussen
The story of the hotel
Hotel Skjern is a venerable old hotel, which has been raised to a modern standard. Located in the heart of Skjern, the hotel faces onto the town square and what must surely be Denmark's shortest walking precinct.
Just around the corner, you can experience the original bronze figure of the legendary character, Ogier the Dane. The hotel originally went by the name Centralhotellet. It was later renamed Missionshotellet and, most recently, Hotel Vestjyden. In the spring of 2015, the hotel was taken over by the couple Kristina Bundesen and Christian Rasmussen, who decided to name the establishment Hotel Skjern after a discontinued folk school residence in the immediate vicinity. The story lives on in the newly renovated hotel, where tradition and renewal go hand in hand.