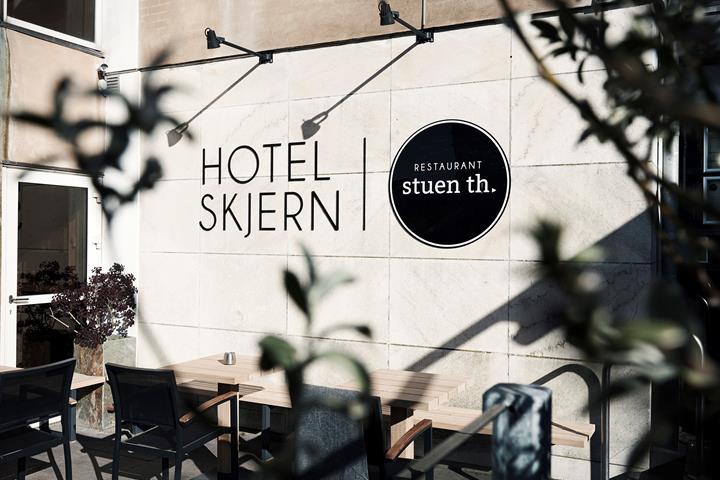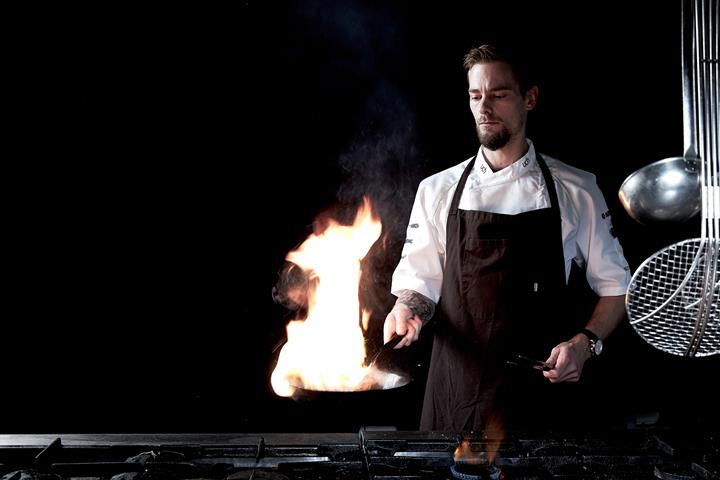 Restaurant
LOVE FOR FOOD. IN SHORT.
Welcome to Restaurant stuen th. We believe in giving our guests great food experiences. Our creative chefs prepare appetising, modern cuisine using quality, local sourced ingredients. We bake our own bread. We select animals for slaughter, cutting and processing ourselves. We grow vegetables and herbs together with local producers. Wherever possible, we choose organic produce. We collaborate with Stauning Whisky. In short: We create virtually everything from scratch and serve food (and drink) that is a bit out of the ordinary. We also vary our menus, which change often.
Online table reservation
OPENING HOURS
The Bar
Monday to Thursday
12:00 - 22:00
Friday & Saturday
12:00 - 23:00
Sunday
Closed
The Kitchen
Monday to Saturday
12:00 - 21:00
Sunday
Closed
A PART OF GASTRO WEST
Local gastronomy
Stuen th. is one of four local restaurants that have chosen to join forces in the Gastro Vest project to enhance local gastronomy - and we take it seriously.
We have laid down 10 binding guidelines for our work and cast it on a brass sign. Despite the West Coast wind and weather, the Manifesto is still clearly and distinctly displayed on the sign, so that both employees and guests at the restaurants can be inspired by them.
In order to fulfill the manifesto, Gastro Vest works closely with the local suppliers to make even more local and sustainable meals for the guests. It requires a strong collaboration to create the good dining experiences from meadows, sea and soils, which they have committed to, and which you as a guest can look forward to when you visit the North Sea kitchen.
Come and taste the North Sea cuisine
Throughout the year, Gastro Vest invites you to a number of events focusing on the North Sea cuisine. Keep an eye on our website and follow us on Facebook so you can see if there is something for you.
The Manifest
Based on the West Jutland nature and local ingredients, we want to inspire good dining experiences
We work closely with local producers and suppliers of quality raw materials
We use sustainable raw materials from meadows, sea and land
The raw materials are prepared with professional knowledge, pride and passion
Our raw materials are of the highest quality, local as well as imported
We are on the move and developing new guest experiences with local authenticity
We create gastronomic initiatives and events by collaborating across our kitchens
We are hospitable and provide a cordial and present service
We create local temptations that bring people together all year round
We make West Jutland a gastronomic destination
We show the way and spread the good story
LOCAL PRODUCE
We primarily use local raw materials with a focus on ecology and sustainability. Here you can see some examples from the year where the raw materials change according to the season.
Økogårdene Skjern Enge - The animals from Økogårdene Skjern Enge are on grass throughout the summer season, from the beginning of May to the end of October. In this way, animal welfare and the protection of nature go hand in hand on the green meadows. The animals move freely and naturally, and grow slowly, which helps to ensure a good fat marbling and taste in the meat.
Nørgaard's goats in Videbæk - Organic dairy goats that deliver milk to Tebstrup dairy
Red sole from the North Sea - Red sole is the flatfish's answer to a rolls royce. It is fine and firm in the flesh, slightly sour and with lots of flavor. Red tongues taste best in the summer because they absorb extra food before spawning in the autumn.
Hopballe Mill - A Welfare Chicken from Hopballe has 4-5 times as much space as a conventional chicken. The space makes the chickens move much more, it gives muscle, darker meat, more flavor and a firmer consistency. Today, the 6th generation Hopballe Mill operates as a farm with plant breeding and chicken production
Mussels - Fresh from the Limfjord
Gastro calf with a focus on animal welfare, old Danish breed crossbreed. Light meat with a mild taste
Lervanggaard Strawberries is located in Ølstrup outside Ringkøbing
Flunder fillets - caught both in Ringkøbing Fjord and in the North Sea. Scrubs are coarser in structure, darker in flesh and have more flavor than plaice fillets.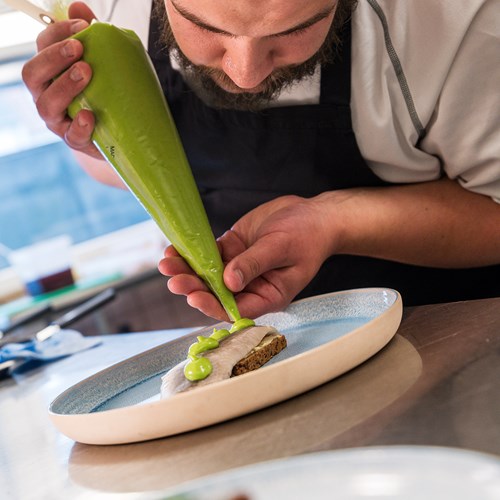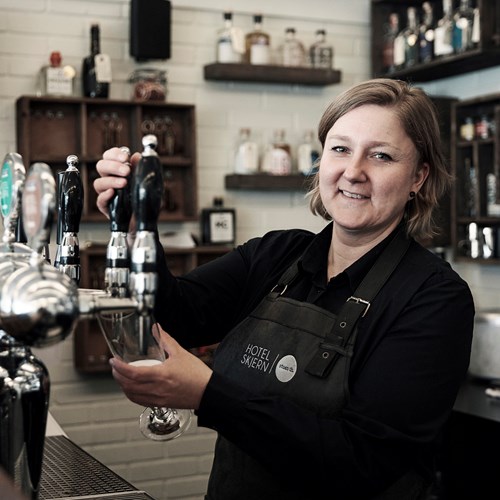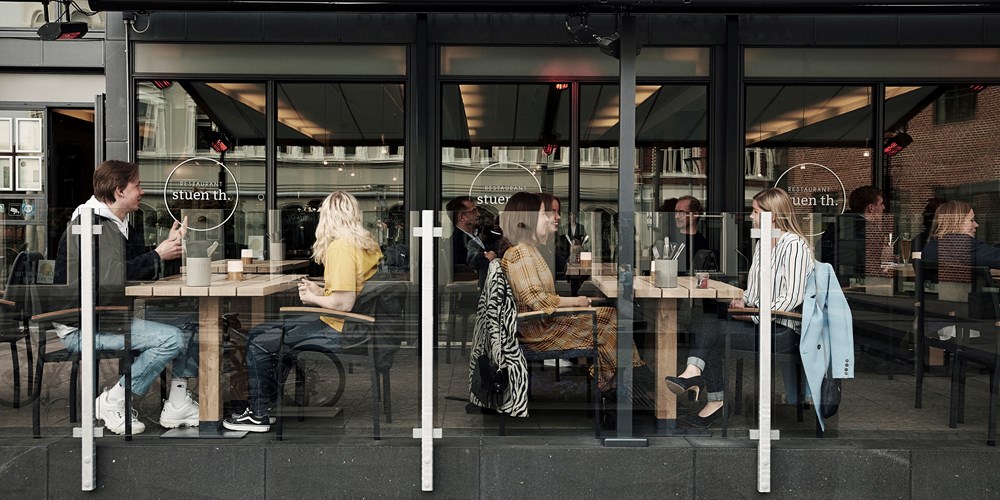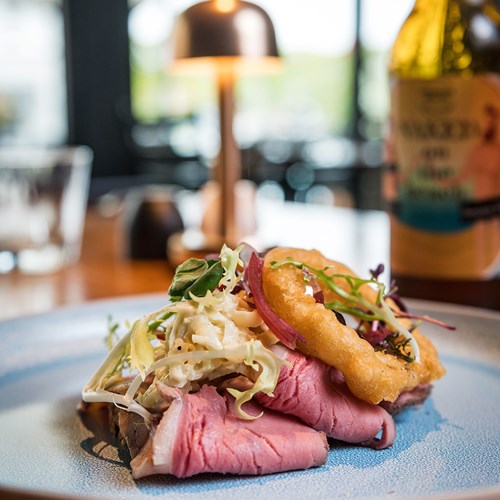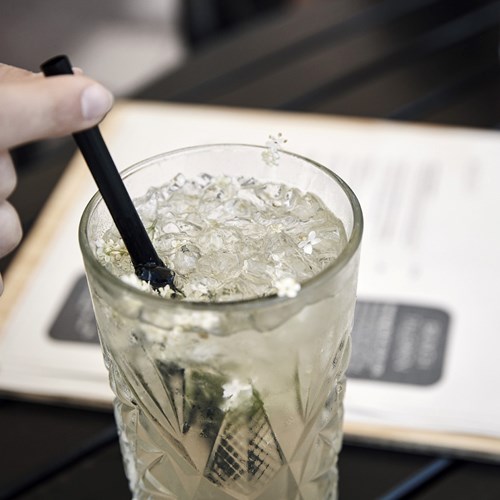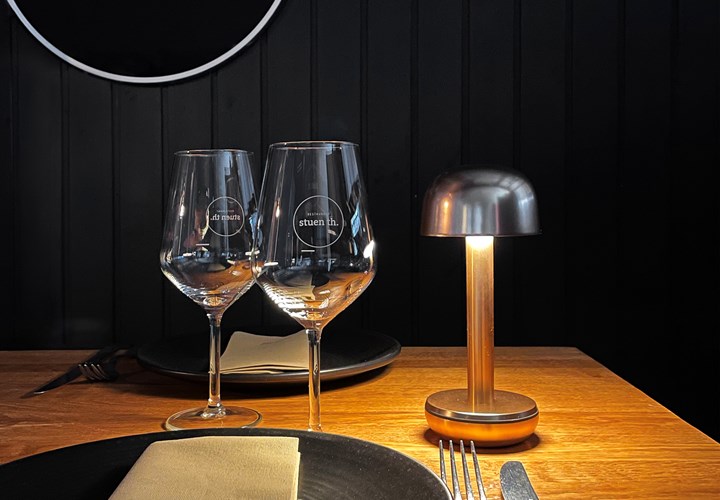 Our concept is good, well-made and tasty food with a modern twist