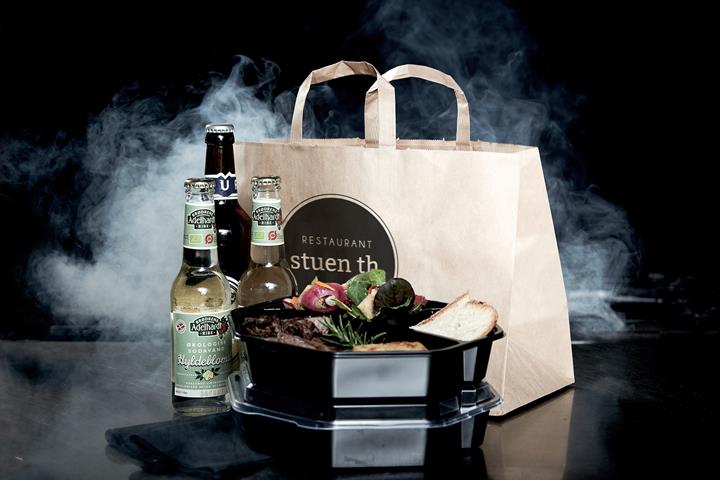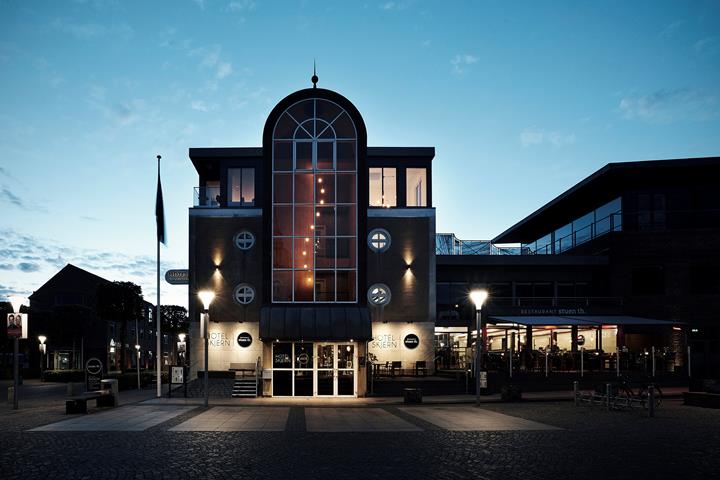 Take Away
TAKE AWAY
Pop in to our restaurant and enjoy our delicious take-out service. All our dishes from the menu can be ordered as take-out and we also offer regular deals on seasonal dishes. Our take-out service meets the same exacting standards as the rest of our in-house catering– and sometimes we even name dishes after local people, events or products. Take a look at the menu below – it's sure to get your juices flowing...
Order by phone +45 97351311
Falling star / 229,-
Fried and steamed fish filet - smoked trout - shrimps - pickled white asparaguses
The Burger / 229,-
Minced organic beef from Skjern Meradows - brioche - bacon
Cheese from Arla Unika - pickled tomatoes  - tapenade - truffle & mushroommayo - fries
Tip! Give your fries about 10 min. in a preheated oven at 200 degrees, take them out when they start to fry on the surface - and voila, crispy fries!
Extras
Fries / 60,-
With aioli
Extra dip / 10,-
Aioli or truffle mayo
Organic juice / 30,-
A bottle of wine
Werkstoff Riesling, Pfannebecker, DE / 150,-
Werkstoff Rosé, Pfannebecker, DE / 150,-
Shiraz, Heartland, AU / 150,-
Directors Cut Shiraz, Heartland, AU / 200,-
Beer 0,5l / 50,-
Choose between many kinds from Hvide Sande brewery
Think about the environment! Take Away is delivered in reusable disposable packaging.
After use, it can be sorted into hard plastic, metal and cardboard at the nearest recycling station.
If you have any questions regarding allergens, please contact us